Referral Response
Thanks for selling out referring your friend.
If you'd like to refer another friend, please use the form on this page. Submitting a name will take you here again, so you can rest assured that 1) we received your additional name(s) and 2) you are not stuck in an infinite loop.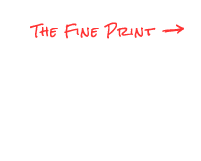 No, Firespring is not going to pay you $3,000 for just sending us a name. If you know of another company that does, let us know so we can jump on that bandwagon. That said, we'll happily pay you $3,000 if we hire someone who identifies you as the person who referred them as soon as they've been a full-time Firespringer for 90 days. Past applicants and/or employees of Firespring are not eligible referrals (we already know who they are). This program is for software engineer candidates only and will end on September 15, 2013, so you better get crackin'.